Eligibility
10+2 in any stream
Literary theory, Narrative and Critical theory, Indian literature, Culture and Literature, Modern World Literature, Media and literature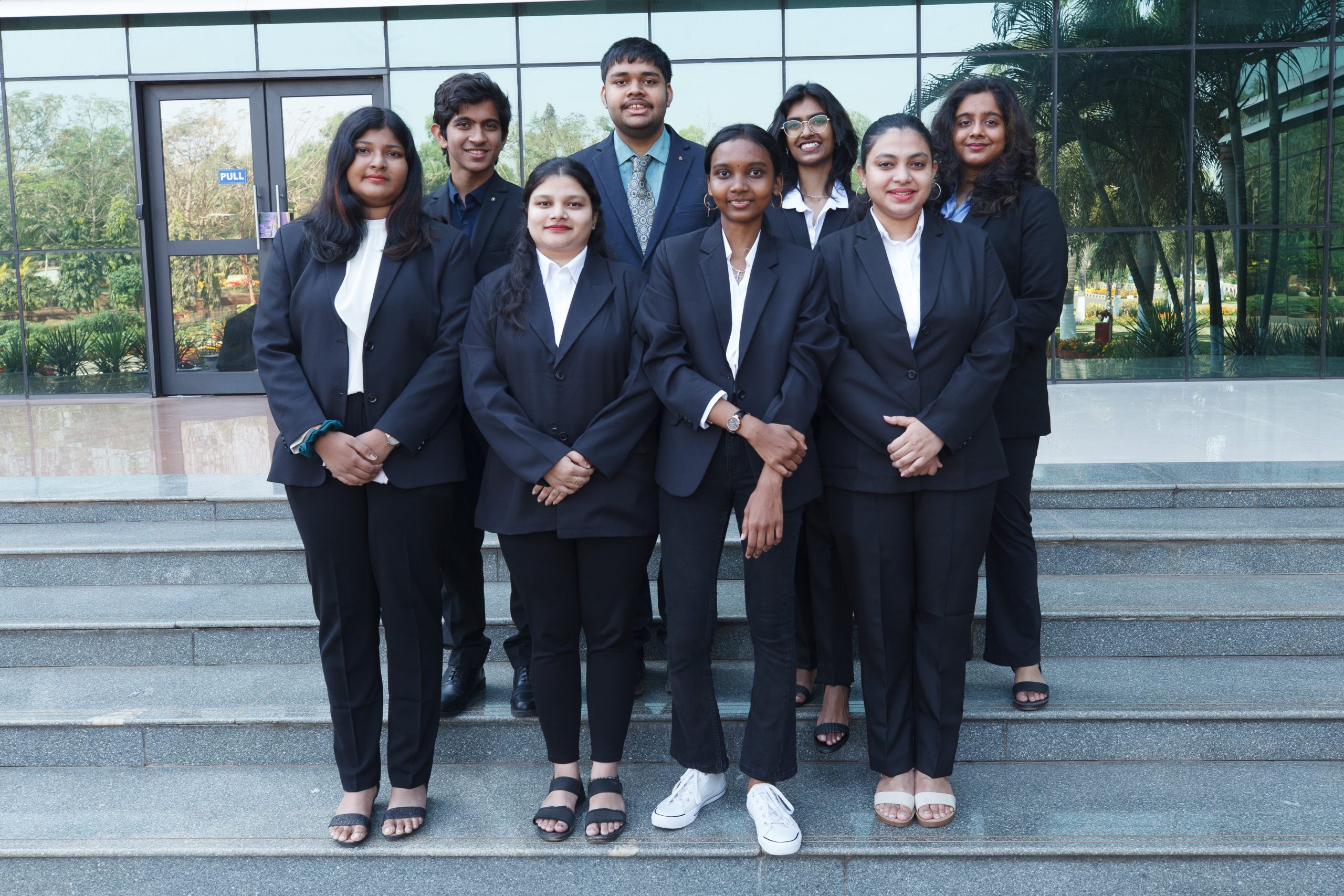 Career Opportunities in the field – Journalist, Editorial Assistant, Content Writer, Creative Writer, Public Relations Specialist, Advertising Assistant, Teacher, Copywriter, Print Media Columnist.
The major goal of the programme as a part of liberal arts education is to develop strong analytical skills and a solid foundation in the discipline of English. The course is designed to provide the students with a basic knowledge of the study of literary forms and genres and theories of textual analysis. The course builds capabilities around the artistry and utility of the English language for channelizing skills of creative writing as well as interpretive and aesthetic sensitivity. The course strives to develop critical faculties, necessary in an academic environment, on the job, and in a globalized world.
In studying English as a discipline, the course aims to give students a solid understanding of literature from the origin to the present. The curriculum considers the language's global reach and the richness and range of all of its literary forms, particularly in the postcolonial world. The development of learners' linguistic abilities is given considerable attention. Through the study of English literature, students will be able to read, interpret, and evaluate literary works. The eclectic mix of literary grounding and skill based pedagogy provides students with a firm understanding of the defining characteristics of literature, as well as the element of subjectivity that is inherent in the concept itself. They learn to recognize and understand how writers use English to produce a variety of effects as a result of their study. The syllabus also encourages students to investigate larger, more universal issues through literature, allowing them to have a deeper understanding of themselves and the world around them.
This programme plans to acquaint students to the discipline of English, give them the crucial coverage to develop an interest in the stream and facilitate them to choose one of the specialized areas for further studies and career building opportunities.
Students are offered an in-depth orientation to English literary studies. The focus is to develop fundamental skills and critical practices required in understanding textuality and the canon; to negotiate concepts, ideas and critical approaches to literature; and to master the ability for close reading and critical thinking that associates form with content. The skill-based learning and experiential learning fabricates a combined effect to enable them chalk out a career in academia, mass media and communication, journalism, publishing and creative arts. The objective of this program is not only to enable students to design and undertake individual research but also creates passion to engage in life-long learning through the development of intellectual flexibility, literary sensibility and creativity.
As detailed in the University student handbook
SEMESTER WISE PAPER DISTRIBUTION
SEMESTER

SUBJECT

British Poetry & Drama : (14th -17th C)

British Poetry & Drama :(17th & 18th C)
SEMESTER

SUBJECT

British literature : (18th C)
SEMESTER

SUBJECT

British Romantic Literature

British Literature:(19th C)

British Literature ( Early 20th C)
SEMESTER

SUBJECT

African American Literature
SEMESTER

SUBJECT

Indian writing in English
CORE COURSES
Eng-CC-01 : British Poetry & Drama (14 Th-17th C)
Eng-CC-02 : British Poetry & Drama (17th-18th C)
Eng-CC-04 : British Literature (18th C)
Eng-CC-05 : British Romantic Literature
Eng-CC-06 : British Literature (19th C)
Eng-CC-07 : British Literature (Early 20th Century)
Eng-CC-08 : American Literature
Eng-CC-09 : African American Literature
Eng-CC-10 : Modern European Drama
Eng-CC-11 : Women's Writing
Eng-CC-12 : Indian Writing in English
Eng-CC-13 : Postcolonial Literature
Eng-CC-14 : Popular Literature
DSE: DISCIPLINE SPECIFIC ELECTIVE

SEMESTER IV : Students to Choose

DSE-1 : Terms and Forms of Literature

DSE-2 : Indian Classical Literature

DSE-3 : European Classical Literature

DSE-4 : Modern Indian Writing in English Translation

DSE-6 : Literary Criticism

SEMESTER VI: Students to Choose

DSE-7 : Partition Literature

DSE-8 : Literature of Indian Diaspora

DSE-9 : History of Literary Criticism

DSE-10 : Science Fiction and Detective Literature

DSE-11 : Letters of Legends (Life Writings)

DSE-3RD Paper : Research Methodology

DSE-4TH Paper : Dissertation
GE: GENERIC ELECTIVE:
GE-1 : Academic Writing and Composition
GE-2 : Communication and Mass Media
GE-3 : Human Rights and Gender Studies
GE-4 : Women Movements and Empowerment
GE-5 : Indian Culture and Nationalism
GE-6 : language and linguistics
AEC - Ability Enhancement Compulsory Courses
1. Environmental Study [EVS]
2. English/MIL Communication
SEC – Skill Enhancement Courses
2. Business communication
4. Content Writing and Blogging.